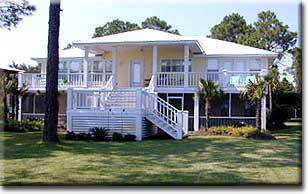 A Pre-Purchase Home Inspection is an evaluation of serviceability, by visual survey, of certain fixed components of a home. The particular components surveyed are determined by the individual inspection company's agenda or standards of practice unless legislated by state law. The preparation of a written report of any findings is almost universal. The report should be clear and concise, yet comprehensive.
The basic intent of the Pre-Purchase Home Inspection is to provide the client with a better understanding of the home's components and systems, and to reveal their general condition as found at the time of the inspection.
There are risks in buying a home. With respect to the building itself, the Pre-Purchase Home Inspection can reduce these risks considerably.
What the Inspector looks for
Inspectors look for significant problems and try to determine whether hazardous or major deferred maintenance situations exist. Few inspectors will report on cosmetic defects unless the defect is known to accelerate component failure. Generally, the inspection is limited to visible conditions, although some companies may have equipment that can detect hidden or latent defects.
Pre-Purchase Home Inspection compared to Home Warranty Plan
There are absolutely no similarities between these two services. Home Inspections neither guarantee nor warranty property components as does a Home Warranty. Home Warranty plans afford no insight into the condition of the property or its components as a Home Inspection does. Both services have their purpose and both are highly recommended.